When updating your Point of Sale application to the 2.31 version, it's also important to verify that your Kitchen Display and Order Taker are also on the same version. Follow to steps below to check the version numbers.  
---
---
Point of Sale or Order Taker
On the Point of Sale login screen, double tap the Revel icon. Check the Version Information box. The first three numbers indicate the major release versions (e.g. 2.22, 2.25, and 2.31).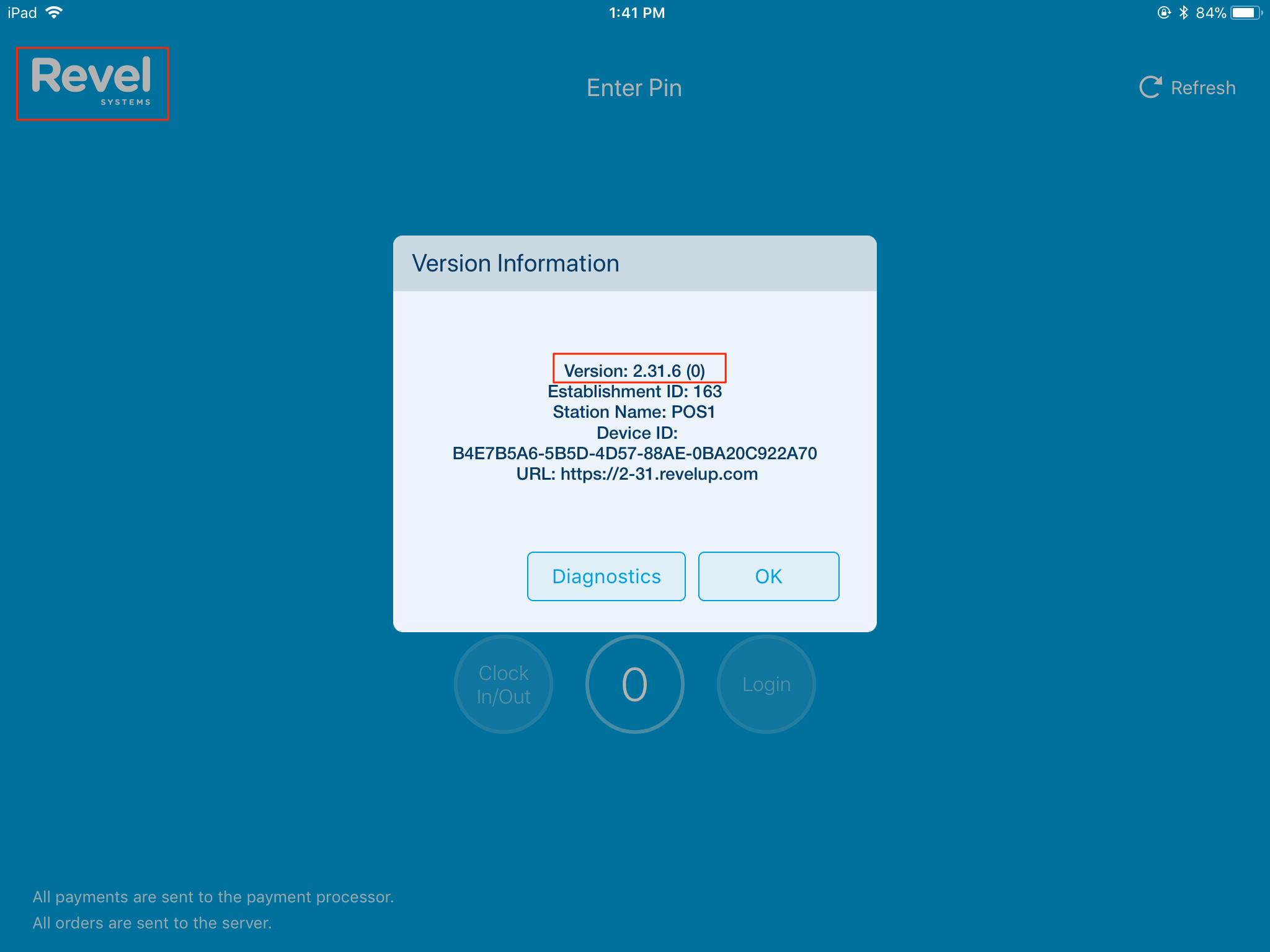 ---
Kitchen Display
On the Kitchen Display screen, tap Settings and enter the KDS password (1234 is the default password). The version number is displayed in the upper right corner.