Product Groups give you the ability to arrange multiple products together. This also allows you to attach a discount to a group of products, rather than each one individually. For example, if your store is doing a 10% promotion off selected sweaters, you can easily associate the 10% sweater discount to apply to the entire product group.
---
Contents
---
How to Create a Product Group
On the management console, begin by selecting products.
To add your first product group, select Add Product Group located on the center of the page.
Type in the name of the group. Then click Save.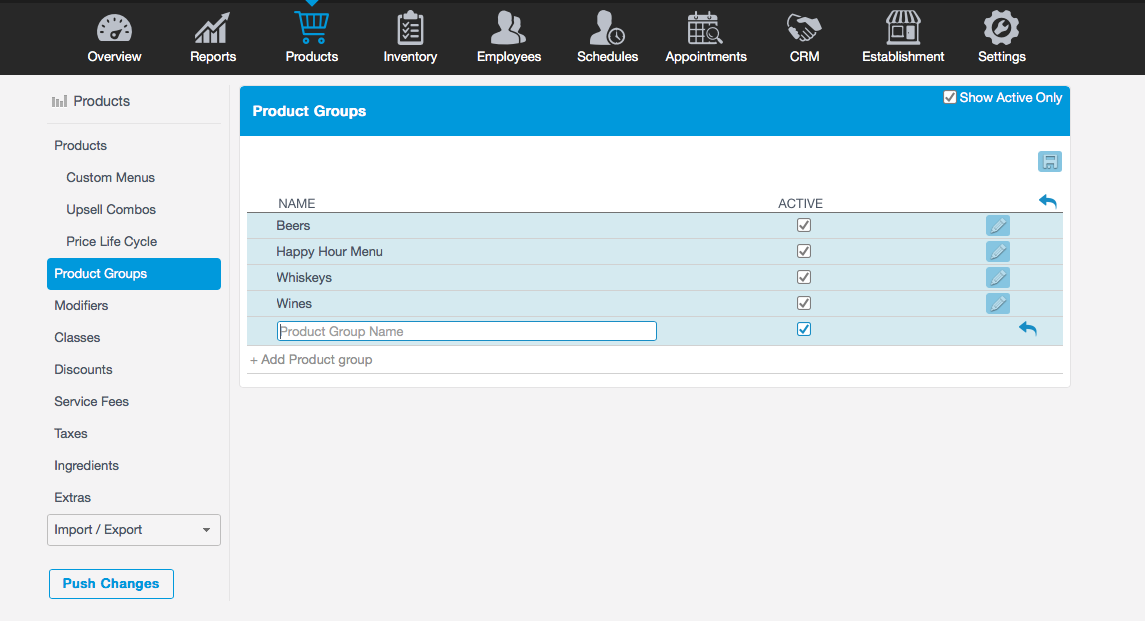 ---
Assigning Products to Product Groups
Select the icon on the left of the product group name
Expand and select the checkbox for all products that you want assigned to this product group.
Then click Save.