To ensure system stability for you and your business, we roll out new software versions gradually over a period of 1-2 weeks. Your Management Console may not yet be updated with the new features in this article (how do I know what version I'm on?), but will be shortly if not. 
In Revel's versions 2.34+, you can now customize your printing options, payment options, and action icons from the Management Console. Configuring settings for a single station will not be reflected on other stations. Please make sure to adjust additional stations accordingly. 
---
Contents
---
Details Tab
Under the establishment tab, click Station. Select the desired station, then click the Details tab. Use this page to view details about network settings, printing configurations,  and peripheral setup. If changes are made, be sure to click Save.
---
Order/Payment Options
This section displays Order, Payment, and Credit+ options that appear on the Point of Sale. If you would like to hide certain payment options, click and drag the corresponding tabs to the Available section. Then click Save.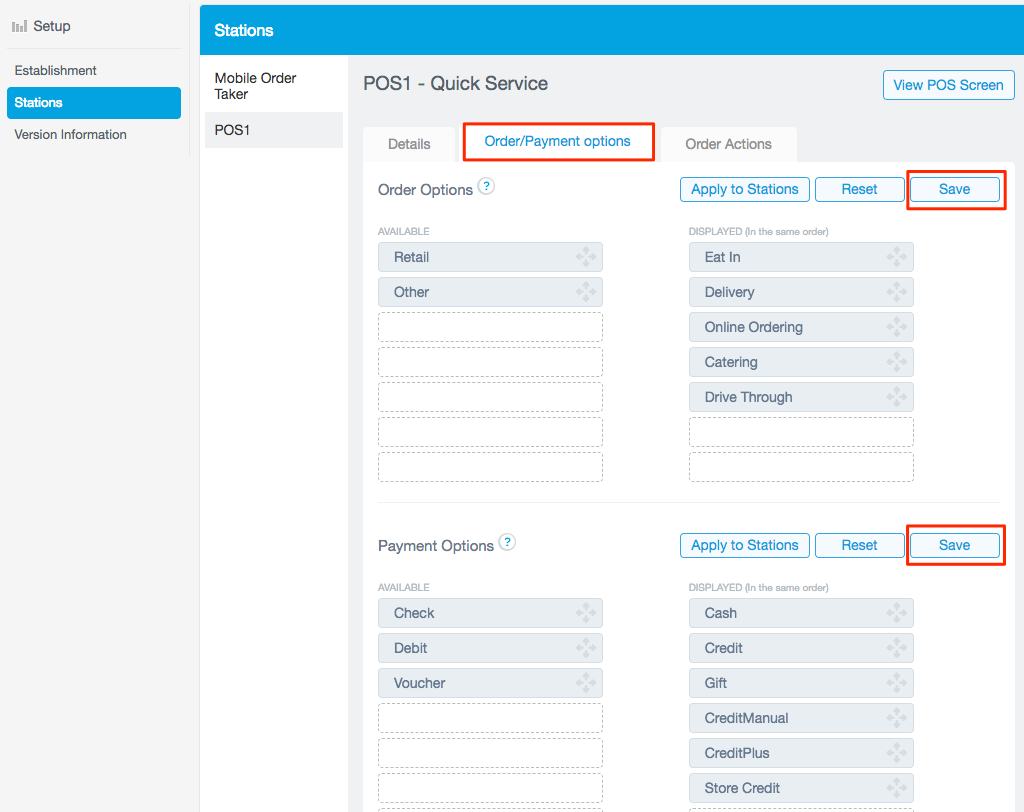 ---
Order Action Icons
Action Icons are displayed on the bottom of the orders screen. Move the icons to the Available section to hide them on the Point of Sale. Then click Save.