Problem:
Employee unable to log into Point of Sale due to an error message that the User work period has ended: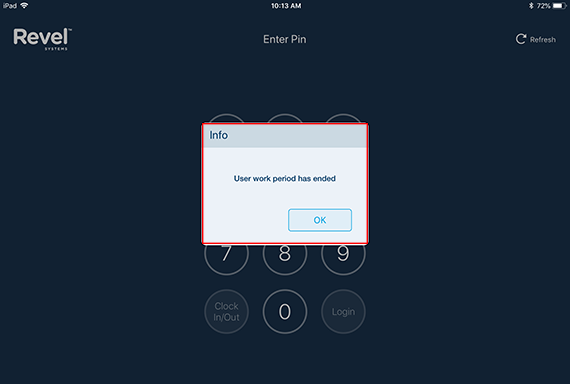 Reason:
There is an end date in the employee record, making the system think that the employee is no longer active in the employees list.
Solution:
Log into the Management Console yoursubdomain.revelup.com.
Click the Employees link from the home page of the Management Console:

Click the pencil icon for the employee who cannot log in
:
Delete the end date field, and click Save:

Refresh the Point of Sale station, and the employee should now be able to login.